SIDEWINDER LANDING NET | BANK FISHER MODEL
Deps
Plus Fishing Member
Affordable from 04 July 2017 to 11 July 2017
For Sidewinder rods' lovers we have developed "Sidewinder Landing Net", with the same sketch design, cork grip end and logo as Sidewinder. It will be produced in two versions: Boat Fisher Model and Bank Fisher Model with extendable handle up to 2750 mm. Both models come with a Folding Adapter for maneuverability.
Log in or register and provide your destination address to find out the shipping cost
Description
The Bank Fisher Model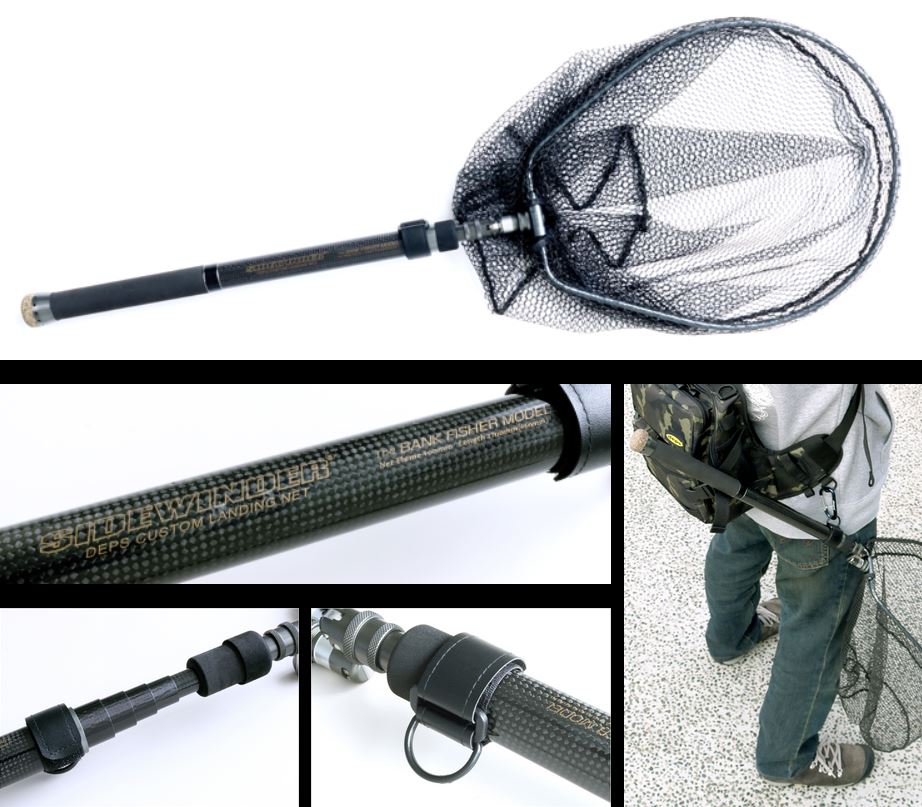 The product size is compact to guarantee comfortable fishing. If you stretch the handle of 2750 mm, you can catch the fish from above or beyond the vegetation.
The landing net size is 400 mm, for the highest maneuverability.
Net Frame Size: H400xW330xD420 mm | Shaft Closed Length: 485 mm, Shaft Joint: 6 joint | Total Length: 2750 mm (with Folding Adapter: 530 mm) | Weight: 600 g
Folding Adapter and Handle Explanation
Using Folding Adapter you can fold the landing net. The Boat Fisher Model handle is Rubber Painting Grip. Bank Fisher model is EVA. Sidewinder Landing Net has a Rubber Coated Net.
---
You may also like
---
Customers who bought this item also bought
---
Similar items in Plus Fishing Member
---
Your recently viewed items