Abonnement Plus Fishing Member 2021
Deps
Abonnements annuels Membership
Peut être acheté à partir de 1 février 2021 à 28 février 2021
A partir de:
Prix de vente avec réduction
Prix de vente hors-taxe
28,69 €
Connectez-vous ou inscrivez-vous et indiquez votre adresse de destination pour connaître les frais de port
Description du produit
Le droit d'inscription s'élève à 35€ (+ coût de transport en fonction du pays de destination)
Découvrez ci-dessous les avantages pour ceux qui deviennent membres de Plus-Fishing:
Comment fonctionne plus Pêche membre?
1. SWEET KILLER - Exclusive gift lure for 2021 Plus Fishing Membership
Shipping to members is scheduled for approximately 2021.05.03
SWEET KILLER
Sweet Killer is a "sweet killer" big bait with a completely new concept. Throwing away the soft shell, the biggest characteristic of Silent Killer 145, the body is equipped ultra high pitch & high response joint action.
Its compact silhouette despite 175mm length is an Oikawa size that fits to any field. The high manipulation from dead throw to fast retrieve as well as its ability to avoiding obstacles for its wide lip will lead you to bites in difficult strike zones.
Type:FLOATING model
Length:175mm
Weight:1.2oz
---
INSIDE STORY
The Silent Killer series is released since 2004. Four sizes are available; 250, 175, 145, and 115 (release in 2021). Still selling today the S-action "Slide Swimmer" and the 2009 members' limited "Stinger Back".
The staff developing the 2021 members' item paid attention to this Silent Killer series, and mad a test model without the soft shell – the most notable point.
In the first step, it was a 145 sized body with a prototype lip and an 8 inches Sakamata Shad tail.
Looks like just attached several parts. But this proto-lure finished by a developer that perfected the technique over many years, passed most of the action tests at this point. So it officially started to improve as a product.
In the second step, the 145 sized core body becomes sophisticated. Starts its expression as an original lure.
The lip's minor adjustments continued. There are many versions besides this photo.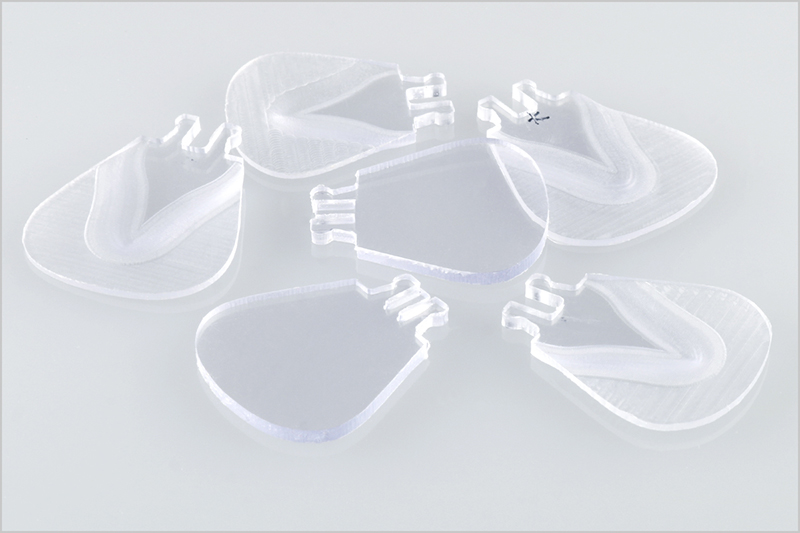 Adjusting the line eye and hook eye position.
The Sakamata Shad tail is finalizing.
In this step, we know that the lip and tail, likely to damage, are designed to be replaceable.
Finally the lure has its face mold that brought to life.
---
LIP
The polycarbonate wide lip has anti-shock and obstacles avoiding ability. Now you can attack cranking the big basses that became dependent on the obstacles. You can replace just by one-touch when damaged or lost.
---
TAIL
The elastomer tail attractively shimmers even in the slow action. It reproduces the waterflow as if a living bait. Even "kiss bites" likely to occur frequently during low active or high pressure moments will become real bites. You can replace just by one-touch when damaged or lost.
---
HOOK
A surface coated hook size#3 is selected that penetrates even the short biting like play biting. For more selective bass that hate hooks, you can change to a feather hook to resolve cautiousness. It also is a moderate resistance to increase the capture with slow cranking action.
---
2. Exclusive products
Also this year we will sell products exclusively reserved for Plus Fishing 2021 members. We will update members regarding reserved sales through our blog, social accounts and newsletters.

---
3. Becoming a Member is convenient; you will gain more points !!
Subscribing Plus Fishing Membership is an additional advantage: the acquisition becomes 1.5 points instead of 1. This enables the Plus Fishing Members to accumulate points more quickly by ordering the products from our online shop. For further information, please see Plus Fishing Point Program.
---
Les couleurs des leurres présentées sur le blog ou dans les newsletter peuvent varier des couleurs originales en fonction de la résolution de votre PC ou de votre mobile. Par avance, merci de votre compréhension. Un leurre "privilège" vous sera réservé dès votre inscription au programme Deps Web Member. La livraison aura lieu approximativement autour de la mi-mai, de ce fait nous vous demandons d'être patients jusque-là.
---
Les clients ayant acheté cet article ont également acheté
---
Articles similaires dans Abonnements annuels Membership
---
Vos articles consultés récemment